BizFinder - Business Directory Theme
Discover unknown places with Getaway, a travel and tourism theme, made to inspire all the World explorers. With its large collection of options and layouts, anyone can create travel and tourism oriented website without coding knowledge.
Key Features:
Travel Module, Booking, Advanced Search, Tours, Destinations, Reviews, Shop, Blog, Galleries
Ideal for:
Travel Agencies, Tourism Offices, City Guides, Travel Agents and Counsultants, Travel Directories, Travel Bloggers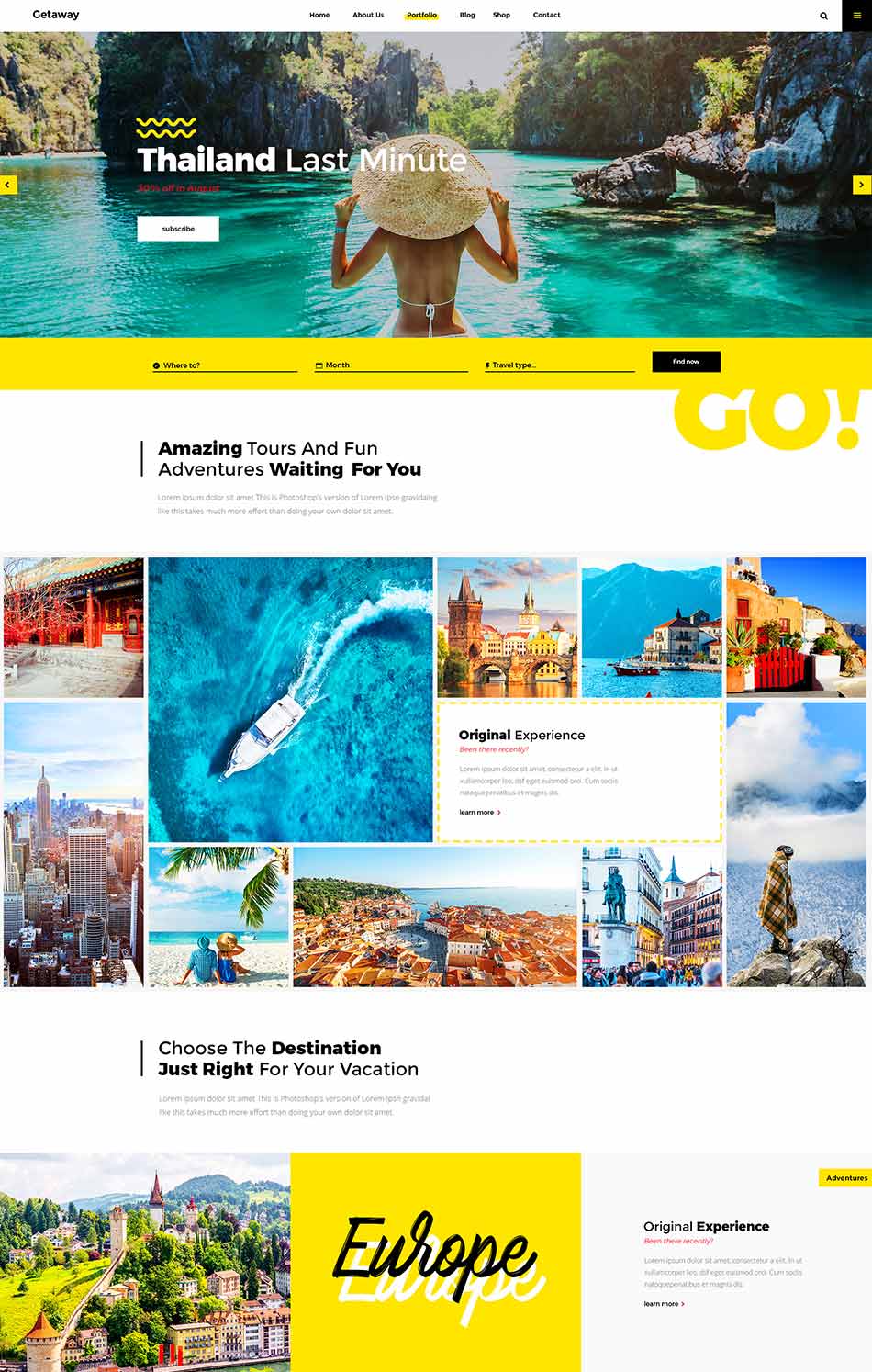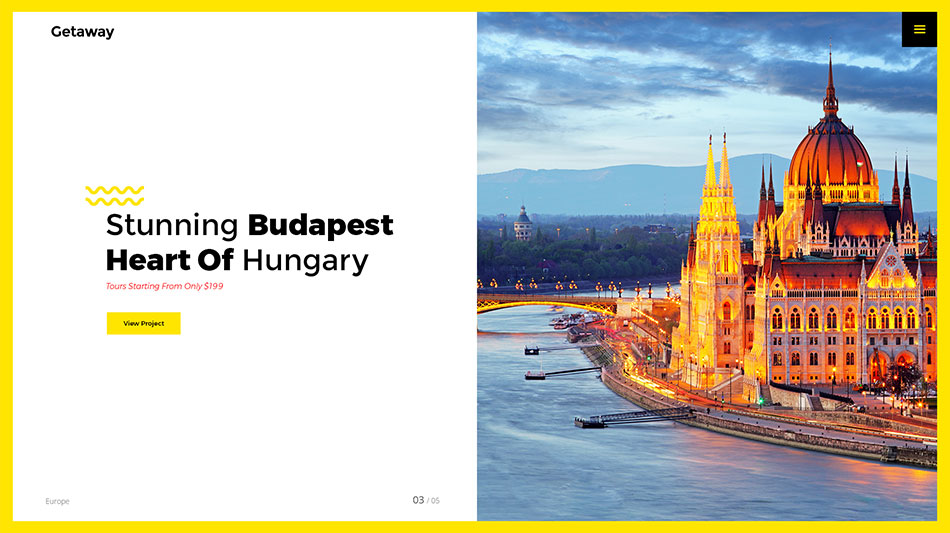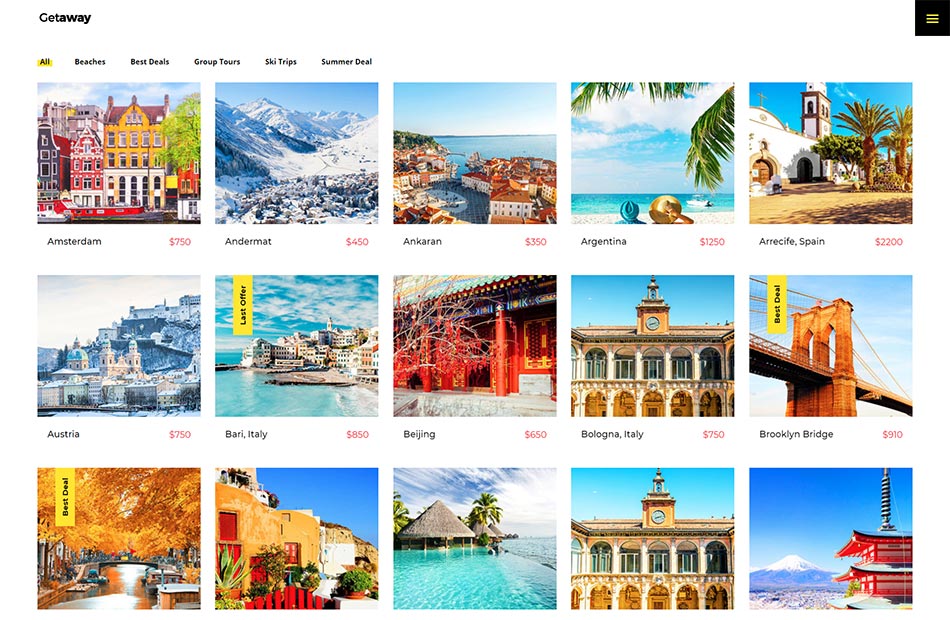 A dream job can be just a click away with BizFinder, a business directory theme. With BizFinder your users are sure to effortlessly and intuitively find what the need.
We send 10% of the profits to charity
You are not buying just a website. You acquire a strong business relationship with an IT partner. We have been working with some partners for years.
Our task is to make a real, finished website out of a regular template. Which will unleash the potential of your business. A properly configured website and advertising (you can order here) is half of the success in business. The second half will already depend on you and the quality of your goods and / or services.